Cayuga Chamber Orchestra at Red Newt
Sunday, June 16, 2019
@
6:00 pm
–
8:00 pm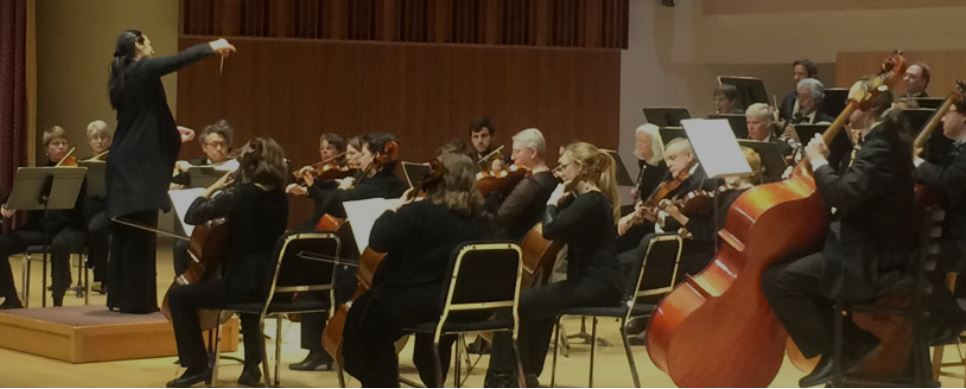 Red Newt is pleased to announce an intimate chamber music concert in the Bistro on Sunday, June 16th. Guests at our Sunset Chamber Music concerts enjoy world class performances in an intimate space with delicious food & wine, and a spectacular view.
Tickets available at the door- space permitting only.
CCO  Wind Quintet
Wendy Herbener Mehne,

 

flute

John Lathwell,

 

oboe

Sarah Chandler,

 

clarinet

Greg Quick,

 

bassoon

Tyler Ogilvie,  

 

horn
Red Newt Bistro – June 16th program
Umoja – The First Day of Kwanzaa (2003)
Valerie Coleman (b.1970)
Tombeau de Couperin (1914-17)

 

Prelude
Fugue
Menuet
Rigaudon

Maurice Ravel (1875-1937)
arr. by Mason Jones
Sechs Bagatellen (1953)

 

Allegro con spirito
Rubato. Lamentoso
Allegro grazioso
Presto ruvido
Adagio. Mesto (Bela Bartok in memorium)
Molto vivace. Capriccioso

György Ligeti (1923-2006)
Wind Quintet in Eb Major, Op. 88, No.2

 

Lento-Allegro moderato
Menuetto: Allegro
Poco Andante – Grazioso
Finale: Allegretto

Anton Reicha (1770-1836)
Lebertango (c. 1974)
Astor Piazzolla (1921-1992)
arr. by Jeff Scott
Concert Details…
Doors open at 5pm for table seating in the Bistro.  Orders for wine and food from our concert menu will be taken from 5pm – 5:45pm.  Seating is limited, so seating will be assigned by our staff.  If you have preferences of seating with a particular party, please let us know when ordering tickets.
Concert begins at 6pm.
The Musicians…
Wendy Herbener Mehne is professor of flute at Ithaca College where she
was a 1995-96 Dana Teaching Fellow and the 2004 London Sabbatical Scholar.  She is a member of the Cohen/Mehne Duo, a flute and guitar duo that is one of the School of Music's faculty ensembles, and principal flutist with the Cayuga Chamber Orchestra.  With Pulitzer prize-winning composer, Steven Stucky, and colleagues from Ithaca College and Cornell University, she was a founding member of the new music group, Ensemble X.  Together they made recordings of chamber music by Steven Stucky, Judith Weir, and John David Earnest.   Dr. Mehne has been a guest artist and given master classes throughout the United States, and has performed with the Chautauqua Symphony and at the Skaneateles Festival.  As a member of the Ithaca Wind Quintet, she gave the world premiere of Karel Husa's Cayuga Lake (Memories) at Lincoln Center's Alice Tully Hall and Dana Wilson's Mirrors at the 1993 National Flute Association convention in Boston.  She has also performed at Carnegie Hall, Weill Recital Hall, Constitution Hall, the national ACDA and SEAMUS conferences, the International Guitar Festival in Fort de France, Martinique, numerous National Flute Association conventions, and in broadcasts by affiliates of National Public Radio and Public Television.  Dr. Mehne is a contributing author for Flutist Quarterly, Flute Talk and the Instrumentalist and has recorded for Koch, Albany, Mark, and Open Loop labels. She has been secretary of the National Flute Association, served on its executive board, and is currently a member of their board of directors.  Her new CD, The Conjurer: Chamber Music for Flute by Dana Wilson, was released in August 2016.
---
John Lathwell (James and Dianne Orcutt Chair) is currently the principal
oboist of the Binghamton Philharmonic and the Tri-Cities Opera as well as the Cayuga Chamber Orchestra. He is also very active as a chamber musician in the central New York area and has appeared as a soloist with the Syracuse Society for New Music, the Binghamton Philharmonic and on numerous occasions with the Cayuga Chamber Orchestra. In the New York City area he has performed with the Orchestra of Saint Lukes, the Brooklyn Philharmonic, the American Composers Orchestra as well as many others. Since moving to the Washington DC area he has performed with the American Festival Pops Orchestra, the Alexandria Symphony and the Annapolis Symphony. Mr. Lathwell has taught at Ithaca College and was on the faculty at Binghamton University for 27 years. He received his undergraduate degree from the University of Iowa, and his Masters degree from the Manhattan School of Music. His primary teachers have been Joseph Robinson, principal oboist of the New York Philharmonic, and Richard Killmer, professor of oboe at the Eastman School of Music.
---
Sarah Chandler is Second Clarinet with the Cayuga Chamber Orchestra.  She
is also currently Second Clarinet of the Binghamton Philharmonic and a member of the Tri-Cities Opera Orchestra and has performed as substitute clarinetist with the Glimmerglass Opera Orchestra.  Her past orchestral experience includes the Milwaukee Ballet Orchestra, the New World Symphony and the Spoleto (Italy) Festival Orchestra. She was a prize-winner at the International Clarinet Society Competition three times and won the grand prize in 1988. She served as Lecturer of Clarinet at Binghamton University from 2007 until 2013.  Ms. Chandler holds a BM from Northwestern University, an MA from the University of Iowa and an MLIS. from the University of Wisconsin-Milwaukee. Her teachers include Russell Dagon, Robert Marcellus and Clark Brody.  She also has pursued a career as an academic librarian, having most recently held positions at Binghamton University and Cornell University, in the School of Industrial and Labor Relations.  She is proud to serve her fellow musicians as current President of Binghamton Local 380, American Federation of Musicians and as a Delegate to the Regional Orchestra Players Association (ROPA).
---
An honors graduate from the University of Michigan, Gregory Quick joined
the Syracuse Symphony Orchestra as principal bassoonist in 1977. He had several concerto performances with the SSO, including John Williams 'Five Sacred Trees', and additionally served as the Symphony personnel manager from 1995 to 2006. He currently performs with the Lake Placid Sinfonietta and Michigan Opera Theatre. He has also performed with the Skaneateles Festival, Rochester Philharmonic Orchestra, Chicago Chamber Musicians, the Summer Music Festival of Arkansas, Fort Wayne Philharmonic, Cayuga Chamber Orchestra, New Hampshire Music Festival, Detroit Symphony Orchestra, Buffalo Philharmonic Orchestra, Virginia Symphony, Hawaii Symphony Orchestra, Toledo Symphony Orchestra, Minnesota Orchestra, Orchestre Symphonique de Montreal, and the Toledo Zoo Band.
---
In addition to serving on the music faculties of Dickinson College and
Susquehanna University, Tyler Ogilvie currently serves as principal horn of the Orchestra of the Southern Finger Lakes (Corning-Elmira, NY) and the Utica Symphony (Utica, NY). He has appeared on stage with the critically acclaimed, "Rhythm and Brass" and has performed with various other ensembles at notable venues such as Carnegie Hall, Radio City Music Hall, Avery Fisher Hall, the National Concert Hall in Dublin, Ireland, and Glinka Hall in St. Petersburg, Russia. At Dickinson College, he performs regularly as a member of the Faculty Woodwind and Faculty Brass Quintets. In addition to his freelance work in the New York and Pennsylvania areas, Tyler is a commissioned composer of electroacoustic music utilizing pre-recorded soundtracks and visual multimedia elements. He is a strong advocate for music education having spent time as a public school music teacher in New Jersey and Connecticut while balancing a career as a professional musician. Tyler was inducted to the Pi Kappa Lambda National Music Honor Society in 2010. His principal teachers include Alex Shuhan and Edward Albinski.