Blue Skies
Sunday, June 23, 2019 @ 1:00 pm

-

2:30 pm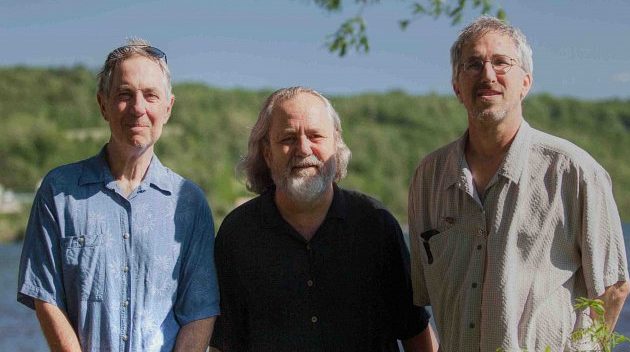 Afternoon Lunch Music
BLUE SKIES is known for their acoustic interpretations of vintage jazz & blues standards. Their musical style is a mixture of "Paris Hot Club", "NY City Cabaret" and "Dixieland Blues" with some "Old Fashioned String Band" thrown in, all done on Violin, Mandolin, Acoustic Guitars & Bass with combinations of solo & harmony vocals. This multi-instrumental trio is made up of David Frumkin (violin & guitar) & George Kobas, (mandolin, guitar & slide guitar) and Paul Marino (Bass and Harmonica). Over the years, each of band members has been involved in a wide array of musical genres including: Blues, Bluegrass, Celtic, Classical, Country, Jazz, Jugband, Klezmer, and good old Rock'n Roll. These experiences have given them the musical background to perform unique interpretations of classic Jazz, Blues and Standards along with original compositions. To see what we mean, take a few minutes to listen to some samples of our music on this site: the  bluesy slide guitar on "on One For My Baby", the Gypsy swing violin on "Avalon", the string-band mandolin sound on "Ain't Misbehavin". It's all there in Blue Skies.
Lunchtime Music Series
informal and eclectic.
Musical styles range from solo jazz piano, to modern string duos to folk.
Music starts a 1pm
no cover – no reservations.
 Lunch is served concurrently from 11am – 3pm.