Shop the Red Newt Online Store!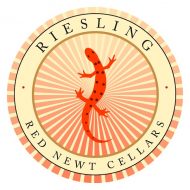 10% discount on 12 bottles – mix and match as much as you'd like.
Shop here for shipping to: NY, CA, CO, CT, DC, FL, GA, IL, MD, MA, MI, MN, MO, NH, NJ, NM, NV, NC, OH, OR, PA, TX, VA, WA, and WI (for shipping to other states click here)
Check our flat-rate shipping map
Click on cart icon to view items in your cart!
Scroll down to see a listing of available wines… use menu below to select wine catetories!

0
Sawmill Creek Vineyards is one of the most awe inspiring grape growing sites of the Finger Lakes; a steep slope straight down to Seneca Lake's east shore and uninhibited views up and down the lake; a quintessential, Finger Lakes icon. Less than one half mile from Red Newt Cellars on Seneca Lake's southeast side, it's steep slopes, shale soils, and exposure towards the long afternoon and evening sun have made it a prime grape growing location for decades.

Shipping details
Orders are shipped via UPS Ground or picked up in person at Red Newt Cellars. We ship to the following states: NY, CA, CO, CT, DC, FL, GA, IL, MD, MA, MI, MN, MO, NH, NJ, NM, NV, NC, OH, OR, PA, TX, VA, WA, and WI.
Red Newt wines are also available online through our online Vinoshipper store in the following states: AK, AZ, HI, IA, ID, IN, KS, LA, ME, MO, ND, NE, OK, SC, TN, VT, WV, and WY!
Shipping specials only apply to the continental United States. Red Newt Cellars will not be responsible for shipping charges incurred due to misdirected or re-shipped wines.
Accessibility Notice:
If you have any difficulty accessing or using our e-commerce pages, or have any questions, concerns or requests regarding accessibility of our website, please contact us by email at info@rednewt.com or by phone at 607-546-4100 and your inquiry will be addressed promptly. (read more about our accessibility plan>>)